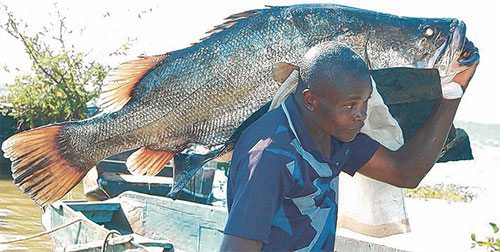 Even though I'm in no hurry to travel to Africa, on my bucket list is fishing for Nile Perch there – and from the pic, you can see why: They look like huge largies! HUGE. The world hook-line record is 230, and bigger ones have been caught….
Unfortunately, the species is now endangered thanks to commercial overfishing and poaching for the same reason – meaning fillets. Looks like that fish is valued more for its meat than sport, which is a pity. Almost hate to say it, but maybe more regs are needed.
Maybe Ray can convince Jerry to fly the guys in the Classic over there one year….