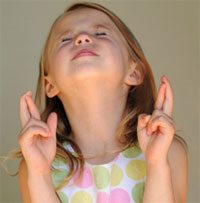 Re: the whole secret lake thing, which was kinda fun btw. I read somewhere that B.A.S.S. has never held a tournament on Lake Michigan. Technically that's correct, meaning: Even though the 2000 Bassmaster Classic was held there, the wind blew so it became a mad scramble to find basses of any size anywhere else.
And, if I remember right, Woo Daves and his 70 shirt patches (lol – love ya Woo!) won it basically junk-fishing in a canal somewhere. Okay, just found this on BassGold.com: "Daves fished a Zoom tube 6-lb line around an abandoned seawall in front of Chicago's Sears Tower."
His winning weight: 27-13, or an average of 9-04 a day.
Wowwwwwwwwwww.
Btw, in case you miss Woo's long-winded sponsor rundowns, his sponsors at the time were: Tracker Marine, Mercury, Zebco, Quantum, MotorGuide, Hendrick Motor Sports, Flowmaster, Diehard Batteries, Zoom, Stren, Strike Zone Lures, Gator Grip Measuring Boards, Plano, Jack's Juice and Striker Jigs.
Lol.
Now where was I…oh yeah, the wind. The battle of giant smallie sacks that was supposed to be pure awesomeness at the 2000 Classic never happened because of strong winds. Strong-enough winds that even the nuttiest of the pros either wouldn't brave the weather or couldn't catch 'em if they got out in the lake a bit.
One example: Mark Rizk, who finished 2nd using the new-at-the-time dropshot rig, had the heaviest day 3 limit: 10 pounds.
Whoop-dee-doo.
That woulda/shoulda/coulda been just two lake fish.
So that's why I have my fingers crossed about Lake Michigan. If not, the tourney may turn into another rinky-dink fest. Or maybe not: There's a lot more info out there now.
More
> In case your wondering, that wasn't the lightest Classic-winning weight. In 2005 it took just 12-15 for KVD to win at Pittsburgh, less than 4.5 lbs per day.