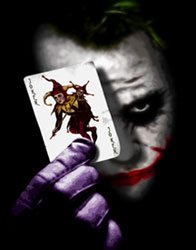 Let me know if I've licked one too many toads on this…talkin' 'bout the whole Green Bay mess.
On the one hand we know that whoever is responsible for the nonsense at the Wisconsin DNR has a legit issue. Check it: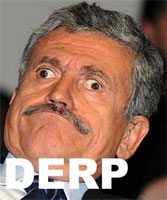 (I love that DERP pic.)
No seriously. SomeONE is responsible for doing the bait and switch with B.A.S.S. Don't know who, don't have any CIA intel, just looks like it from here.
Probably someone who's still ticked about being forced to allow culling (what a frickin' travesty!), and wanted to stick it to the number one bass fishin' group in the world for some sweet revenge. Real public-type backsies.
But what if it goes deeper than that.
What I mean is: The reason the Elites are supposedly restricted to the bathtub they're fishing this week is to "save bass." Like bass are sensitive, or there's a shortage of bass in Lake Michigan. Whatever. The rationale is to "save the bass."
Now consider these two quotes from a story on BassFan yesterday:
It's expected the majority of Elite Series anglers will be bunched up along the red [north] boundary line this week.
Green Bay guide Scott Gutschow: "I've never targeted the lower bay because there's too much good fishing up north. The water [in the southern bay] is very warm this time of year. It's more of a walleye deal in there now."
Got all that?
The fishing isn't very good.
Anglers will be bunched up in one area.
The water's very warm.
Does that sound like a recipe for fish conservation to you?
Does it instead sound like someONE is banking on crappy fishing for over-stressed smallmouths released into water that's too warm? And the bad media coverage in Wisconsin that would result from that?
(Can the release boats go beyond that red line on the map?!)
I don't know, man. Maybe it's the tin foil on my windows. But this whole thing is either pure stupidity, utter ignorance or just plain devious. Where you come out?