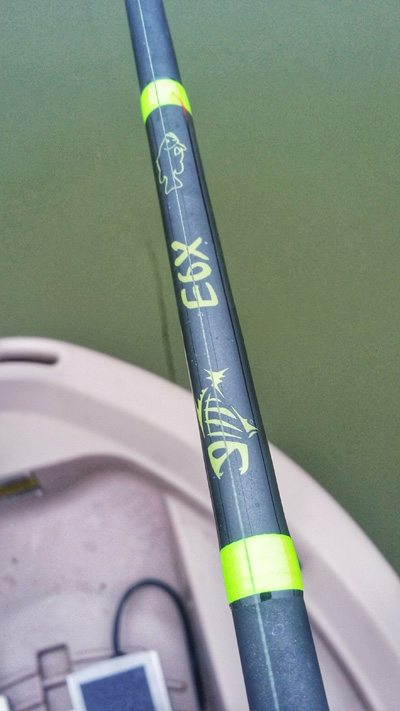 Okay, here are the short and sweet deets on these new rods, which I've used. I dig 'em, love the look of BassBlaster-esque neon green wraps. Do they act and feel like Loomis rods? Absotively. Do they feel like an NRX? Heck no, nothing does. Fish 'em and you'll like 'em.
Deets:
> Under $200 = $179-$199
> Same multi-taper technology used on all Loomis sticks – the difference is material, which is still awesome, and how they're made (smarter technology).
> Same lifetime warranty.
> Rods are American-made in Woodland, WA, same as all Loomis rods, by Loomis' "rod artisans." Good name for them.
> Better (and cheaper) than G2s imo.
> 30 models, both spit grip and full cork handle.
> Fuji guides and reel seats (the best!).
> Gotta say again: Coolest-looking Loomis rods yet –BassBlaster neon green yo!
Bottom line: Go feel these rods. Yes they're light, but it ain't a race to the lightest rod. It's the whole deal. It's how it feels, how it fishes. I challenge you to find a better, more thought out fishing rod.
In stock now at TackleWarehouse.com.