Here ya go! Part 1 is here. Note that only some info/baits/gear is released pre-show. You can see more stuff on Bassmaster.com – this is just the stuff that stood out to me.
The ICAST show is next week, I'll be there, let's see what pops up.
BAITS
Bandit Lures
Mistake crankbaits
Bandit's Mistake line is expanding to include more colors. These baits may look like a mistake, but they are intentionally taking two color patterns and combining them into one crankbait. Crossbreed is baby bass on one side and river bream on the other. Malfunction is two crawfish patterns: brown/orange belly and spring craw. Mistaken Identity is fire tiger pattern and root beer. Available in Bandit's 100, 200 and 300 series.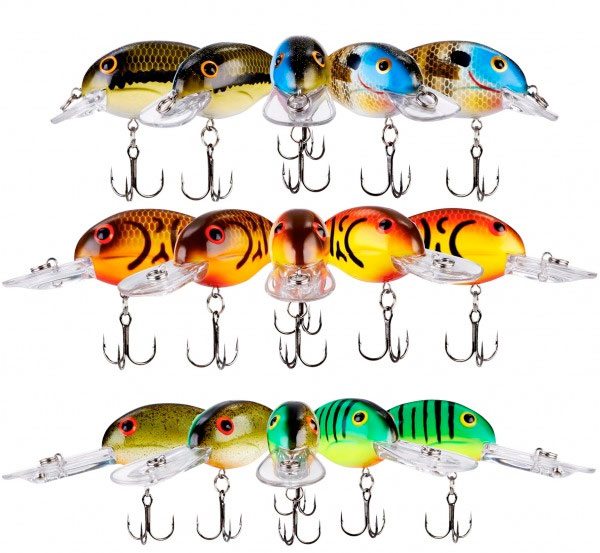 Terminator
Walking Frog
Features widest hook gap available thanks to positioning the weight in the rear and an extra-soft body that will compress easily to allow for the VMC hooks to find their target.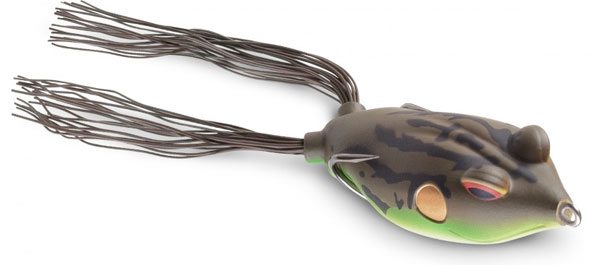 Berkley
Warpig
Blunt nose design for ripping through grass. It has a rapid roll and tail wag for maximum sound and vibration at all speads. Comes in 12 colors and two sizes (1/2- and 1/4-oz).
[Was this named after the Black Sabbath tune?? Played that one in high school bands….]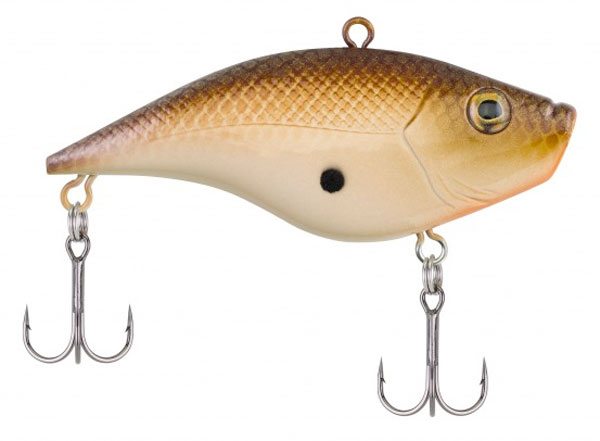 Missile Baits
Baby D Stroyer
The Baby D Stroyer is the smaller version of the monster creature bait, the D Stroyer. The Baby measures just under 5″ with extended tails. It has some mass to its body, but in a smaller profile.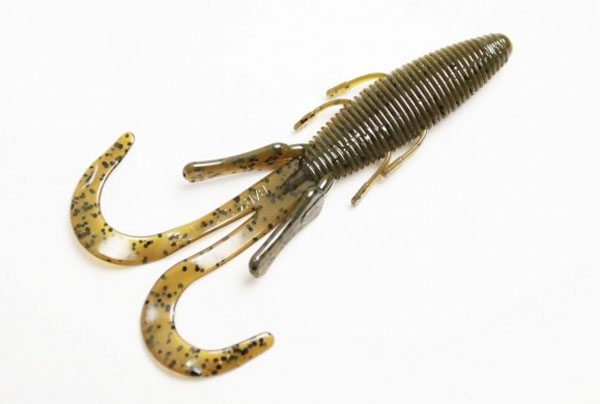 Gene Larew
Wheeler's Punch Out Craw
Jacob Wheeler designed this new craw made specifically for one of his favorite techniques, punching mats. It's compact, so it can slip in the smallest spaces between mats, but has an oversized flapper tail for extra action on the way down. You can split the tail, or separate the arms and legs for a different swimming action. Available in solid and laminate colors.

SPRO
RK Star 55
Mike McClelland's second signature crankbait. Like the RK Crawler, the RK Star has a wide wobble and natural hunting action that makes it a must-have for fishermen throwing crawfish imitating crankbaits.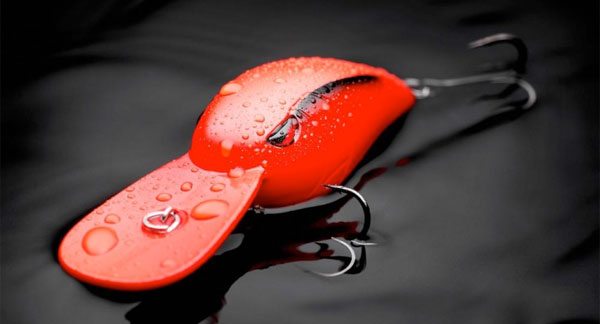 Livingston Lures
Walking Boss Part II
The Walking Boss Part II morphs the Walking Boss into a bubble-sploshing, broken-back walker that can be worked at any speed with its double-cupped lip imparting irresistible action. This lure uses Livingston's EBS MultiTouch Technology, emitting one of four programmable fish-catching baitfish sound modes.
Looks like a broken-back Rapala Jitterbug Spook: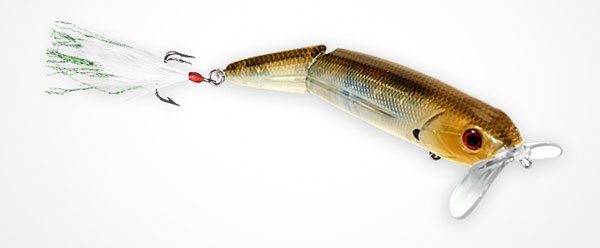 DUO Realis
ONIMASU Swimbait
DUO designer Masahiro Adachi began the Prometheus Project 2013, a platform where ultra-creativity meets ultra-technology. First in his series is the ONIMASU swimbaits. They have S-CURVE technology (a unique slalom motion), an intricate ballast system and internal structure that eliminates crush zones in the body cavity. They weigh nearly 3-oz and measure nearly 8″.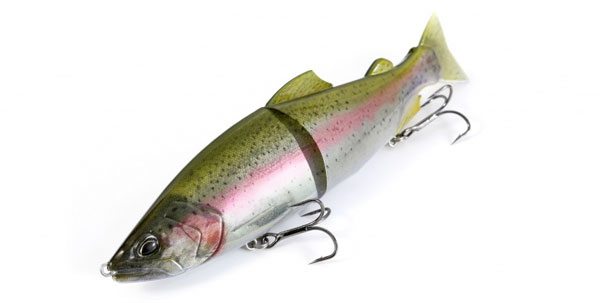 Megabass
Grenade
With a weight of 1 5/8-oz and a length of 3 3/4″, the Grenade is a big shallow crankbait with a super-wide, hard-hitting wobble.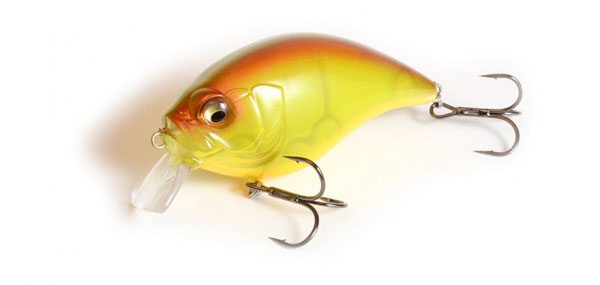 Tightlines UV
H20 Raptor Crankbait
A new lipless crankbait from Tightlines UV, the H20 Raptor emits natural vibrations and won't get hung up in heavy cover. Available in 10 colors in the 1/2-oz size.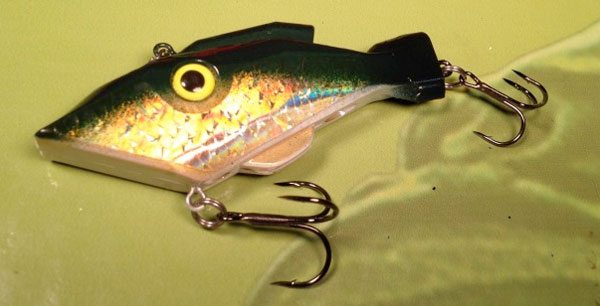 That gets my "What the?" award. It better catch 'em! Looks like Tightlines is also betting big-time on adding skirts to baits: here's the "Hy-Brid" and Flair'N Frog.
LINE
PowerPro
Maxcuatro
Braided with new Spectra HT fiber from Honeywell that is up to 25% thinner than equivalent test pound braid, PowerPro introduces its new Maxcuatro fishing line, available in 50-, 65-, 80- and 100-pound test. Spectra HT fiber – exclusive to PowerPro for use in braided fishing line – allows for 4-End construction contributing to longer casting distance.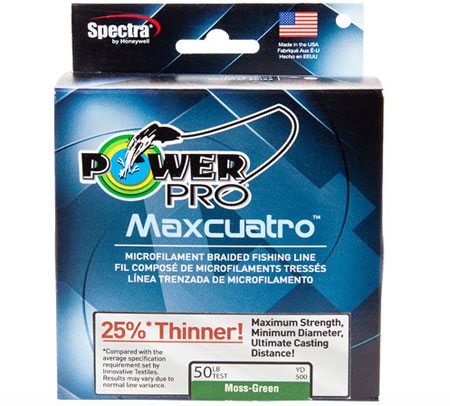 Sunline
Assassin FC
Sunline has a new 100% fluorocarbon line called Assassin FC that uses a new line-coating technology called P-ion. When applied to fishing line the P-ion processing improves line slickness, abrasion resistance and longevity of the line by altering the line's surface.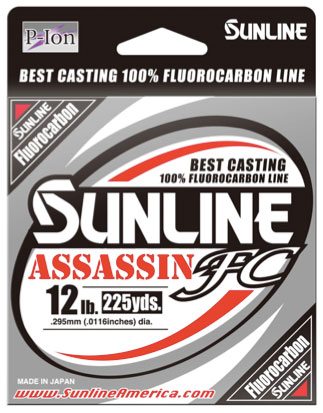 TERMINAL TACKLE
Eagle Claw
L-Spring
Turn any hook into a soft-plastic hook with the help of this soft-bait spring. Attach the spring through the eye of almost any hook. Made with stainless steel, available in three sizes.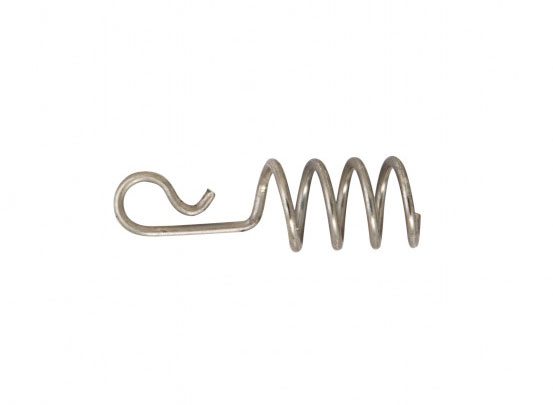 OTHER STUFF
M-POW-R
I love this thing:
NK100PH Reel/ Power Harness
A motorized spinning reel that enables physically-challenged (especially one-handed) anglers to rediscover the joy of fishing. The reel is designed to fit virtually any spinning rod, ice rod or fly rod. Anglers operate the reel with a thumb-actuated button attached to the rod (via the M-POW-R Harness).
TH-Marine
LED Trolling Motor Light
Easily mounted on all models of trolling motor. Low profile and inexpensive, this light is great for early takeoffs and late trailer loading. See navigation buoys better at night and identify markers, stumps, etc., in low light situations.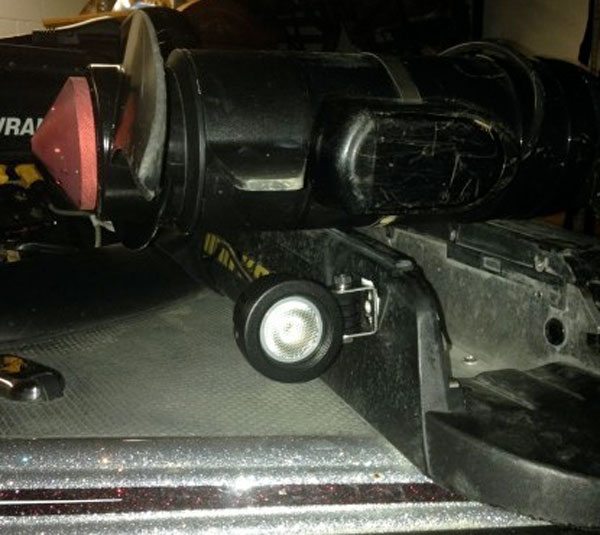 But…does it clap on/clap off??
Taylor Made
Cool ideas:
Trolling Motor Prop Protectors
Extend the life of a boat cover by protecting it from the sharp edges on your trolling motor prop. Made from heavy-duty, marine-grade vinyl, and available in 10- and 12-inch diameter sizes and two colors.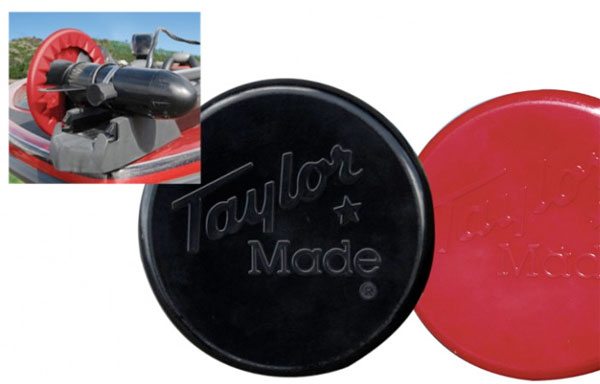 Low Freeboard Fenders
This is the first boat fender that addresses the needs of low freeboard boats. Shaped to protect the gunwales and rub rail.

Lew's
Pro Magnesium Speed Spool
The new Team Lew's Pro Magnesium baitcast reel is a 5.3-oz gold-accented reel that features a compact one-piece magnesium frame with carbon C45 sideplates, drilled aluminum spool and 85 MM carbon fiber handle with custom EVA foam cork knobs. Includes 11 double-shielded stainless ball bearings. Three models available, including a lefty.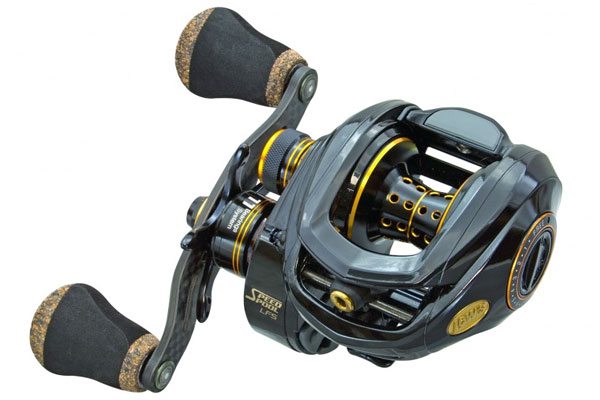 Looks cool yo!
Huk
Kryptek ICON
Kryptek camo pattern – looks kinda cool yo!