Here's part 1 of some things that caught my eye ahead of next week's ICAST show, though info on everything isn't out yet. Some of this stuff was sent to me, some was on Bassmaster.com. Enjoy bassin'-heads!
BOOYAH
Boss Pop
Already covered the new One Knocker, Hard Knocker and Bank Roll jig here, and the new Finance Jig here.
The new Boss Pop has an egg-shaped face that's less deep than other chuggers to allow it to skitter across the surface like a panicked baitfish but still chug and spit. Available in two sizes, 2-5/16″ (1/4-oz) and 2-3/4″ (3/8-oz) and eight colors.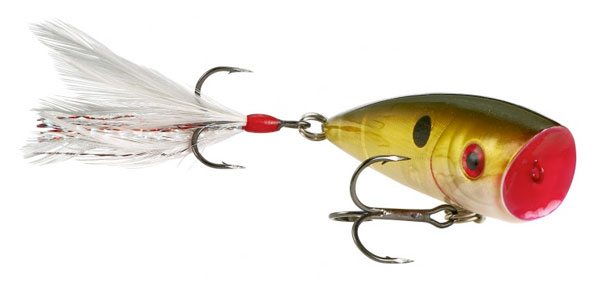 Storm
Arashi Deep 18 & Deep 25
Some of Brandon Palaniuk's faves, the baits swim with a limited side-to-side action and body roll to maximize depth (18 and 25 feet).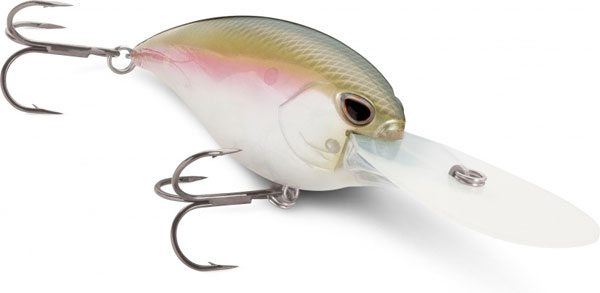 Arashi Top Walker
Will walk true even in choppy water, multiple rattles make it sound like a baitfish party is going on. Ten different colors and two sizes (11 and 13).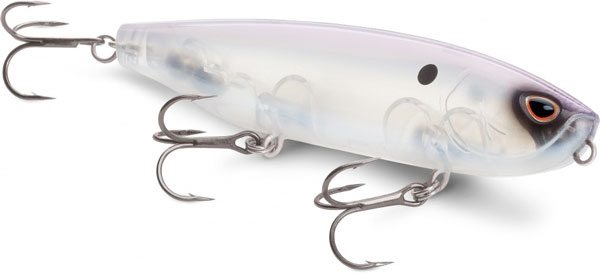 VMC
Gliding Jig
Lead-free jighead is best suited for deep-water finesse fishing — a slow side-to-side fluttering action and a double-hook bait keeper. Available in seven colors and two sizes (1/8 and 3/16). Oklahoma pictured, also available in willow.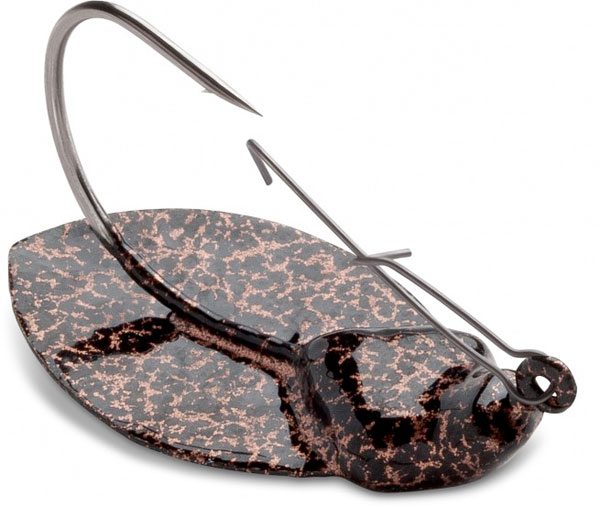 Strike King
Red Eye Shad – Tungsten 2 Tap
The Red Eyed Shad Tungsten 2 Tap is Strike King's newest edition to the Red Eye Shad line of lipless crankbaits. It has all the same features as the regular Red Eyed Shad, but it's designed with a unique tungsten sound chamber that emits a double-tapping cadence for a different sound that can trigger stubborn fish to bite. Available ONLY in the 1/2-oz.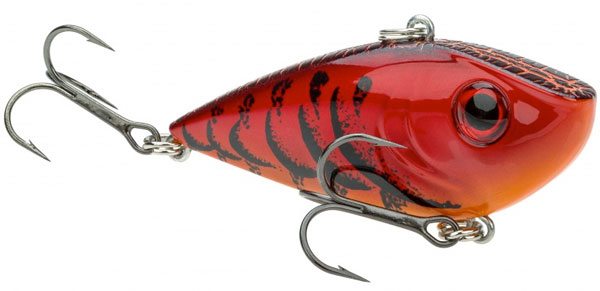 Swinging Sugar Buzz
This all-new buzzbait is the exciting culmination of new ideas and practical design. Built with top-notch components such as the blade and hook that are essential to making a buzzbait great, it also features the recently popular "hinged" or "swinging" design. That allows the skirt and trailer to be free-swinging for more enticing action. It also, and perhaps most importantly, vastly reduces the leverage a fish has when trying to throw the bait during the fight. This design also makes this buzzbait more weedless.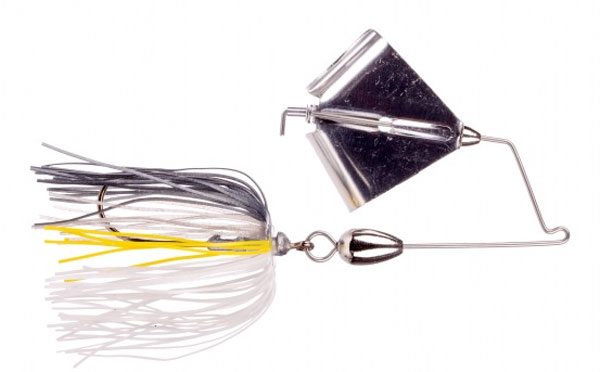 10″ KVD Perfect Plastics Bullworm
Super-soft plastic formula for great action with a beveled tail. A giant 10″ worm designed to go big for those giant fish. [Sounds like an alternative Zoom Magnum Truck Worm = cool.]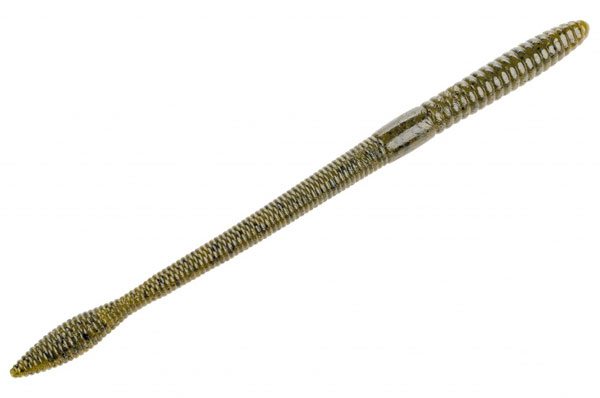 Other new Strike King plastics are:
> 7″ KVD Perfect Plastics Magnum Caffeine Shad
> 4- and 6″ Ochos
Tour Grade Tungsten Swinging Football Head
The new Tour Grade Swinging Football Head Jig incorporates all the advantages of using a "swinging" style jig meshed with Strike King's Tour Grade Football Head Jig. While maintaining the distinct qualities of a football jig in terms of fishing bottom-related structure, your trailer of choice now has uninhibited action as the head of the jig is dragged over the bottom. Also, your bite-to-land ratio should increase drastically with the advantage of the free-swinging hook.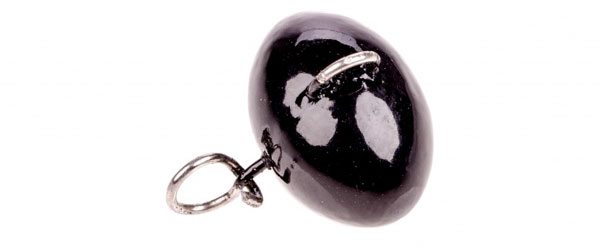 Jackall
Jaco 58MR Crankbait
The new Jaco 58MR flat-sided crank features an internal scale pattern finish for exceptional underwater reflection. It dives to 6 feet, excels in grass and cooler water, and also can be used as an ideal finesse crankbait. Jackall's unique moving-weight system contributes to long casts. Available in eight colors, including IS lime chartreuse, ghost wakasagi, TO craw, TO muddy shad, TO ghost shad, IS bluegill, IS ghost scale and SK silver shiner.

ChunkCraw Creature Bait
The new Jackall ChunkCraw is offered in two sizes and eight colors – green pumpkin pepper, watermelon pepper, black blue, SI orange, green pumpkin chartreuse, Southern Delight, SG Craw, and the Jared Lintner special JL craw – in both 3.5- and 4-inch versions.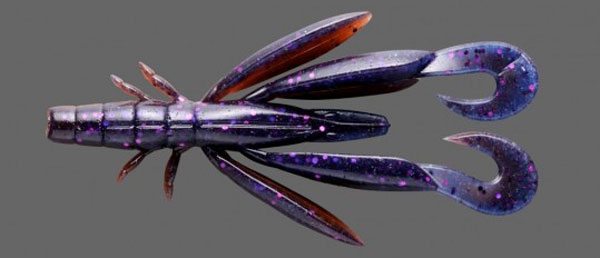 Lunkerhunt
Core Strength Limit Worm
Very cool:
Designed with the help of FLW oro Matt Arey, the Limit Worm is formed around a mylar fabric core which prevents the bait from tearing easily, thereby increases the bait's lifespan. This translates into more fishing time. It has an oval indicator on its head for easy rigging to the mylar: Once rigged through the mylar, the hook is locked into the bait. Available in 4 inch and 6 inch sizes, and infused with fish protein.