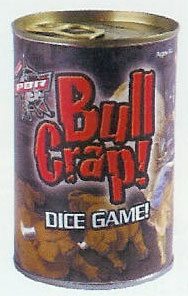 Remember this story? Arkansas fisherman Rodney Ply caught a world record striper (68+) while bass fishing Bull Shoals with a homemade umbrella rig. Luckily for him – but not really – he'd also enrolled in Mustad's record payout program.
That's called the "Hook-a-Million" contest. Catch a state record fish on a Mustad hook and win $100,000. Catch a world record fish and you get $1,000,000.
His own state flipped him the bird on the record because, despite repeated efforts, the fish was not weighed on certified scales (a whole lot more to that story). So no $100K for breaking a state record.
His last remaining hope was winning a cool $1 mil for breaking a world record. All the International Game Fish Association (IGFA) had to do was certify his fish as a record. But…nope. Here's why (from here):
> The IGFA had never before considered a record catch landed by a lure like Rodney's…also known as an umbrella rig or Alabama lure.
> But the IGFA had considered large salt-water lures known as spreader bars, and it decided that lures like Rodney's…when the line is not directly attached to the bait's snap or other release device…are illegal.
> [From the IGFA:] "After significant review by our Rules Committee, we consider your lure to be a spreader bar arrangement.  IGFA Equipment Regulations state: 'Spreader bars are permitted to be used provided that the actual fishing line is attached to the snap or other release device, either directly or with some other material.' Since the angler's line is not attached to a release device so that the hook could be disengaged from the lure arrangement, this lure violated IGFA equipment rules for spreader bars."
> "Oh I tell you what…it's sickening," Ply said. "I don't know…it's just really sickening Jason. I just…I can't get over it really. I'm gonna appeal it. I am…and just see how far it goes. It may not go anywhere. But I'm not gonna just, you know, end it on that."
So let's recap:
> Man goes fishing – after registering for the Mustad rewards program.
> Man catches once-in-a-lifetime fish on an artificial lure.
> Man is denied a record in his own state (which is such a load of bullcrap I can smell it from here in Jersey).
> Man is denied a world record because of some saltwater ruling even though he wasn't trolling like would be the case with a spreader bar in saltwater.
> Man so far has no records and no cash.
How can this be made right? Couple thoughts:
Mustad steps up and pays Rodney what he clearly deserves. I mean, who says the states and the IGFA are the only ones who can recognize a world record? How about the Freshwater Fishing Hall of Fame? How about Mustad itself?
The IGFA revisits the ruling on appeal, realizes he was not trolling and either makes a new ruling for umbrella rigs that are cast vs. trolled or makes an exception for his catch since there was no rule on the books that said otherwise.
Kinda would also like Rodney to get the money, sue the state and have the state make a calculation of whether it'll cost more to fight the suit with taxpayer money or certify the record, but that's maybe a little too, you know, eye for an eye.
Either way, if Rodney doesn't come out ahead on this deal, I'm not real sure why we have state records, IGFA records and, for that matter, Mustad's program.
Also don't understand how it's possible for a newbie angler fishing a minnow under a bobber to be valued record-wise more than a diehard fisherman fishing an artificial lure he made. Something's wrong there.
If I'm missing something, let me hear it below. I may be – I'm fired up!
Category: Alabama Rig, AR, Striped bass