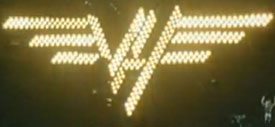 Lately have heard and read how Major League Fishing is going to expand the bassin' world by getting on network TV, and that bass fishin' is one DQ away from being ostracized from the bigger "grow the sport" world we all know is out there.
No, no and no.
Love the passion and the thinking, but been there, thought that, ran down those roads and…uh-uh. (Actually never thought publicizing DQs was a bad thing, still don't, but lemme keep going here.)
Here's the deal:
1. Bass fishing will always and only appeal to us – bass anglers. It's possible we can convert some of the not-yet-anglers out there who haven't already picked a passion, like golf. But if you're looking to make a trout guy, catfish guy or striper guy into a largie guy, forget it. (Smallies might be better for conversions….)
2. The non-endemic (non-fishing-industry) sponsors will come and go as they always have. So far the heyday of that was when ESPN and Irwin Jacobs were throwing money at each other trying to be king of the mountain. Will we ever see the likes of that again? Who knows.
2a) Competition is good, but – this is a key point – the fishing biz by itself can't afford too much of it…which imo we are edging dangerously close to.
Here's the kicker:
All of the above is true about every single passion, sport, whatever you want to call it. Don't take my word for it – it's well-documented, how per-person spending in "enthusiast" categories is going up while overall enthusiast numbers in that category are going down. Has to do with a bunch o' factors, free time and digital media to name two.
That's how things are going everywhere. Can't really fight it, like gravity.
Because of that trend, it's a tremendous accomplishment just to maintain things, like member numbers at B.A.S.S., for example. In the majority of enthusiast areas, it's a downward trend…again, numbers down, per-person spending up.
There might/will be bubbles of interest like we've seen in bassin', NASCAR, Tiger-fueled golf and lots of other areas (see vid below for the guy who set that world on fire). We might/hopefully will see more bassin' bubbles in the future. Maybe the MLFers will do it, who knows.
But in the end, it's "just us" – a lot of us. I'm okay with that. You?
—–
Almost forgot the vid. Talking about the guy with the striped geetar:
Category: Major League Fishing, Opinions