Couple things recently got me thinking this way. Okay, make that four.
1. A show on some nature channel about freshwater Murray "cod" in Australia, huge bass-like river fish that get 4 feet long. One of their prey items is "yabbies," aka crawfish. They get sorta big: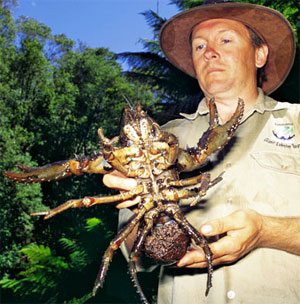 Yep, that's a freshwater craw.
2. This pic of a recently caught 21-pound "lawbstuh," as they say in New England: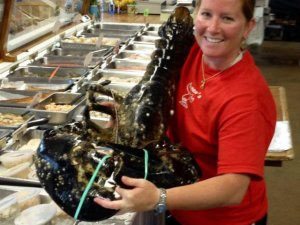 3. The fact that the recently deceased Homer Circle said his all-time big bass bait was a big lizard.
4. Been doing some pond fishing with my kids, and always have a 12″ Power Worm tied on. There's usually one big bass in a pond, and if he sees that worm it's over.
So…
In other words, basses love craws and big baits catch big fish, so why don't we fish with big craws?
Most soft-plastic craws are 4″ or less. Yum makes one 4.5″. Berkley makes one 5″. Not aware of any bigger ones.
Would a 6″-plus bait be unflippable? Unfishable? Even – going to hard baits here – uncrankable? I think not. Not for bassers.
So who's gonna pour a few and see what happens? Gotta feeling they'll work.