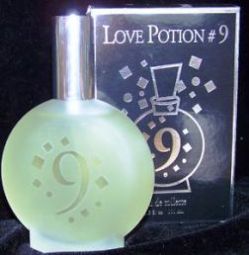 Cool stuff going on in a research lab in Windsor, Ont. Check this statement out:
"University of Windsor professors are narrowing down an elusive goby love potion that could lure the females of the invasive species to their deaths."
The
article
 says the 4 magic compounds (11-oxo-etiocholanolone, for you science geeks) would be added to tablets, which would be placed in traps, to lure the goby in to their ultimate demise. There are billions of g0bies in places like Lake Erie, so this wouldn't catch them all, but researchers believe it would make a dent in the population and help smallmouth have better reproductive success.
Of course, I got to thinking how cool it might be if they could find a largemouth/smallmouth bass love potion, preferably in a spray formulation. Think of it as "odor of prespawn" or some such name, whereby you could spray your baits with this attractant and those big female basses would come running in to check out the source of the love odor. It would certainly have to be more attractive to bass then what I currently use, of which I can't tell the difference between my formula and an order of Fazoli's breadsticks when blindfolded. Who knew bass liked to eat Italian food stuffs.
Of course, we wouldn't want all the invasive little gobies captured. It seems kind of ironic that the entire world class smallouth fishery was arguably created because of a pair of invasives, the zebra mussels that cleaned up the water and made sight feeders like bass more efficient predators, and then the gobies which became swimming pieces of candy to lunker smalljaws.
So we'll see where this all ends up, but cool science none the less. If you could direct the research, what type of bass spray or fish formula would you like to see scientists create? Perhaps a better molting crawdad pheromone, or maybe a gizzard shad death spiral extract? How about odor of ground trout for your swimbait applications? Others?
Category: Invasive species, Science, Smallmouths