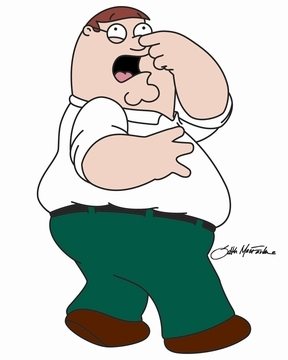 How much stock do you put in stink?
Scents and scented baits are nothing new in the bass world, but the science of scent has been at the forefront of soft-plastics innovation over the past few years with the development of proprietary formulas like Berkley's Gulp! and Gulp! Alive!, Rapala's Trigger X, YUM's F2 and most recently Sci-X by Attraxx (and I'm sure I missed a few in there).
All these companies claim to have scientific evidence that their formula triggers fish to feed.
Berkley claims Gulp! out-fishes live bait. YUM says their F2 scent "is a highly concentrated formula clinically tested by the Mississippi State University under the strictest scientific conditions." The home page of Attraxx's website states: "The fish-catching power behind Attraxx is the result of many years of scientific research conducted by Dr. John Caprio, one of the world's leading experts on the science of feeding behavior."
Do you care? Do you favor one brand's formulation over another? Will you shun a non-scented plastic or a bait that reeks of plain old garlic in favor of one of these scientifically enhanced creations? Or could you give a flip about scented plastics and focus more on shapes, colors and texture?
What got me thinking about all this was a Facebook post that Alton Jones put up after the St. Johns Elite Series event. When Jones was leading early in that event he kept saying that he had a "special bait" that was making the difference for him in catching those finicky bedding females. He later revealed that bait to be a YUM Dinger with the F2 formula.
"I just realized something important," Jones wrote on his Facebook page. "YUM's new F2 formula just took 1st, 2nd, and 3rd in the St. Johns River Bassmaster event. No way that's coincidence. I guess the secret is out now."
Are you ready to rush out and clean all the YUM off the pegs at your local tackle shop? Do you believe the magic of the F2 is what propelled Edwin Evers, Terry Scroggins and Alton Jones into the Top-3 spots at that event?
Scented baits are huge in saltwater. Gulp! has dominated the redfish tournament scene ever since it was created, but it still hasn't managed to gain the foothold on the bass side like it has in the inshore market. The smallie fanatics on the Great Lakes love dropshotting the Gulp! goby, but it's rare you hear about a flipper in Alabama singing the praises of a Gulp! craw. What's up with that?
Is it just a matter of time before every soft-plastics manufacturer is forced to come up with their own science-y scent concoction? Or will there always be a place for an old-fashioned, salt-laden bait like the Senko?
I'm curious to know what the general population of bassers think about stink. Share your thoughts in the comments section.