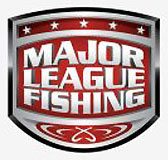 BassFan finally reported some details on Boyd Duckett and company's Major League Fishing venture. That's good. MLF has been kicking around for years, and many of the deets in the BassFan article have been known "in the biz" for a while. Glad everyone knows now.
Is MLF interesting? Potentially. I'm not really sure what can be done TV-wise in bassin' that Jerry McKninnis' folks and ESPN haven't done already, but it sounds from the article like this is more about mano-a-mano conflict than bassin'.
MLF also sounds like deja vu – like what ESPN and McKinnis tried to do: make the field smaller, more NASCAR-ish. In fact, Duckett said this: "Ideally, what we'd like to have is 24 TV stars. The sport right now is basically what NASCAR was in the early 1980s – we're (perceived as) a bunch of rednecks. We're not that, and we're fixing to prove it. This is a well-funded group of anglers who have a desire to grow the sport and benefit everybody involved with it."
Uh, Boyd: All of us are rednecks, whether some of us want to admit it or not.
Anyhow, the most interesting parts of the interview are these:
> We're not trying to build outdoor programming – we're trying to build a sports product," Duckett said. "This isn't about a bass and it isn't about a crankbait – there's a place for that and it's where we all come from, but it has 325,000 (estimated TV viewers). If we can find a way to make that number even 600,000, then the value to a non-endemic sponsor has doubled."
> "One of the things that hurts bass fishing's TV numbers is that so much of the information is already out there through the other publications that it restricts the audience," Duckett said [so the events will be last-minute and no media until they're televised].
I truly wonder if a brand new product – meaning it doesn't have 50 years of brand recognition like B.A.S.S. does – on the Outdoor Channel can get those kinds of growth numbers. Not saying it can't (I hope it does), but I've never seen it done in the outdoors. On the other hand, that kind of growth does happen with reality TV, which this might skew towards – I don't know.
As for getting new "non-endemic" (non-fishing-biz) sponsors involved, that's a tall, tall order. Again I'll point to the connections and market power of ESPN, and its not-so-good track record with non-endemics when it owned B.A.S.S.
Boyd's opinion that TV viewership is hurt by internet coverage also is interesting. Part of me thinks he's right (there's a lot of media dilution in bassin'), part of me thinks he's wrong (if it's truly exciting, it can't have enough coverage). Either way this is the first time that theory is going to be tested.
Negatives for me are just one FLW pro (no Nixon? no Yelas? etc.), and no Big Show or G-Man. I get that those two guys couldn't do it, but you can't replace them.
I think the bottom line here is props for Boyd, Gary Klein, the other 22 pros involved and the Outdoor Channel for sticking their necks out. Because that's what they're doing. This is in no way a slam dunk, at least not with the info I have.
But if I were Boyd and Gary, that's where I'd want to be. Because slam dunks rarely turn out that way, or at least they often don't turn out to be very interesting.
A bunch of things have got to come together right for this to work…but they've got me ready to watch. Just hope it doesn't turn out to be like the XFL.
More
> Gotta wonder how B.A.S.S. and the PAA feel about this deal – even FLW.
> Interesting they didn't call it Major League Bass Fishing. Are some walleye and muskie guys going to be involved at some point, or was that because I own the URL (lol).
Category: Boyd Duckett, Gary Klein, Major League Fishing, Outdoor Channel