First, I gotta give props to Evan Williams – actually Heaven Hill Distilleries – for sticking with the bass fishing scene. Many so-called "non-endemic" (non-fishing) companies come and go, not Evan Williams.
Also cool that I see the following full-page ad in Sports Illustrated, showing the world's most awesome fishing show fish. But what does it mean?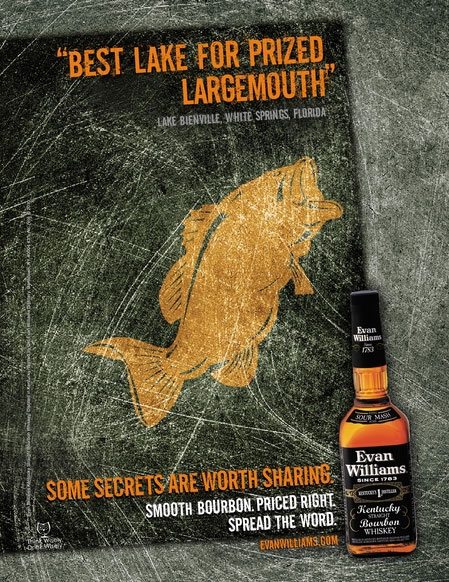 > "Best Lake for Prized Largemouth" – Prized?
> And Bienville? A private lake?
> Unless something's changed, Bienville is pay to play, too.
I don't know, man. I'm going with Fork or Guntersville, and would probably use the word "Huge" or "Giant" over "Prized."
Maybe I'm overthinking this…but it's my job!