The Bubbas
Other than Jay, here are some…
Regular-ish Contributors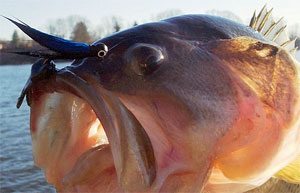 Brian Waldman was born near Chicago, IL, but his parents moved him at the tender age of 5 to the bass-rich waters of Indiana. Here he honed his fishing skills on some of the best equipment of the day: wooden cane poles and Zebco 202s. As a teenager, he decided he'd become a pro bass angler…notice his name still absent from the current list of Elite Series pros some 3 decades later.
Professional aspirations aside, he still spends too much time fishing, is starting to spend too much time online reading and writing about fish, and like most bass anglers has enough tackle laying around the garage to open up his own tackle store – or so says his wife – which pretty much makes him just like the rest of us.
_____
Now AWOL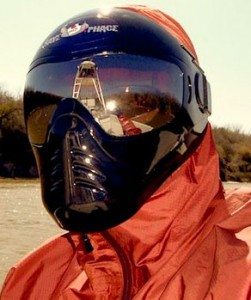 Jason Bryant was born and raised in Houston, Texas, and yes, like most Texans, he thinks that makes him cooler than you. Jason grew up fishing famed east Texas reservoirs like Rayburn and Toledo Bend, but these days you're more likely to find him hanging out with Falcon Lake's infamous Mexican "piratas," or chasing reds from atop the platform on his poling skiff in Galveston Bay.
Here are a list of things Jason does not own because he thinks finesse fishing was invented by Communist pansy boys: a spinning rod, a spinning reel, a single light-wire hook, any form of fishing line under 12-pound-test, dropshot weights, shakey heads, a jig under 1/2-ounce. (Truth be told, Jason actually thinks finesse fishing is pretty cool… he's just terrible at it.)
Jason has honed an uncanny familiarity with Microsoft Word's spellcheck tool by poorly stringing together dimwitted half-thoughts for online publications such as BassFan, InshoreFan, Wired2Fish and Tackle Tour.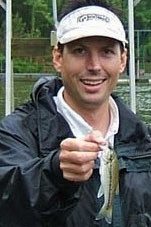 Bo Crawford is a living legend among tournament fishermen in Alabama. He's taken money from Russ Lane, Gerald Swindle and Randy Howell more times than we can count. As a journalist, Bo is known for his keen insights and has won national acclaim for his outdoor writing.
Okay…so, we totally made all that up. But Bo does love to fish and has been known to write a thing or two worth reading every once in a while. He hosts a podcast called The Armchair Anglers, and is president of the unconventional fishing club TMTanglers. He's been admonished on many message boards for asking ridiculous questions such as, "Why don't more tournaments use a shared weight system?" and "Why do you need to go 80 MPH on a half-mile run?"
Bo lives in Alabaster, Ala. with his wife and two children, and two dogs that are one more chewed G. Loomis away from being homeless. He has a strong fetish for tin boats and classic lures.